Meet our Corporate Team: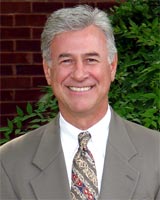 Ron Howell
Ron Howell, President, CEO
Ron has over 30 years of diversified leadership experience. He has distinguished himself in various businesses and held executive positions in various industries including real estate, distribution, national and international sales, wholesale and retail marketing, financial services…and over the last four years has held Senior VP, President and CEO positions in national and international networking marketing companies.Holding a Bachelor's Degree in Management from the University of Maryland and an MBA from the Sellinger School of Business and Management at Loyola College, Ron is considered a leading educator in Business and Marketing as an Adjunct Professor at Loyola College in Baltimore, Maryland. Ron also served his country as a United States Marine.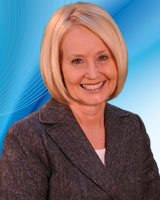 Mary Cummings
Mary Cummings, Chief Financial Officer
Mary has over 28 years of experience in the accounting and financial arena. Prior to joining The Health Network she owned and operated her own bookkeeping and tax service for 19 years. Along with over 170 clients served in her accounting business, Mary was also an owner and Co-Founder of a company that manufactured fiberglass whirlpool tubs and a complete line of high quality related products. Mary has served as Chief Financial Officer with The Health Network, Inc. (And now Xooma Worldwide) for 7 years.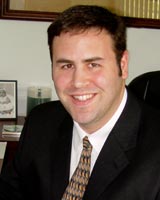 Zack Howell
Zack Howell, Chief Operations Officer
Prior to joining Xooma's Executive Team, Zack spent four years working in various sales, marketing, and information technology management roles at corporate giant, Black & Decker. Most recently he spearheaded the Customer Service / Mail Order and e-Business departments of Black & Decker's Product Service Division.Zack was involved in and oversaw many high impact projects for the DEWALT brand of Black & Decker products including the launch of www.dewalt.com and www.dewaltservicenet.com, which was responsible for generating nearly 10 million dollars in annual sales.Strong ability to improve day-to-day operations through the use of technology, marketing campaigns, and change management processes are core components of Zack's expertise and business acumen.Zack received his Bachelor of Science degree from Towson University's College of Business and Economics, majoring in Business Administration. He has also served on Towson University's e-Business Advisory Board with some of the top business leadership in the Baltimore, MD area.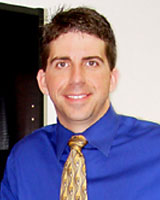 Ken Marsh
Ken R. Marsh, Director of Sales
With over 16 years of sales and marketing experience in various industries along with 14 years experience in the home-based business industry, Ken brings a host of talents to the Xooma Executive Team. Having worked as a top-level manager within the prestigious Nightingale-Conant Corporation, Ken's passion for empowering people has helped him create many audio training programs and newsletters for growth-minded business owners. He's been recognized as a leading speaker and trainer in both the corporate and home-based business industry.Just prior to joining Xooma, Ken served as the President of an 8-year-old company which specialized in developing successful marketing, training, and business expansion systems for thousands of home-based business owners. Ken holds a Degree in Marketing from Moraine Valley College and invests over 100 hours annually to ongoing education in the areas of communication, marketing, and management.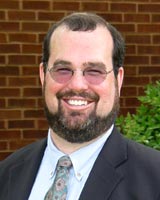 Gus Zader
Gus Zader, Chief Technical Officer
Gus Zader brings over 20 years of technology and communications experience to Xooma. Prior to joining Xooma's Executive Team, Gus served as the Vice President of Web Development for Growzone, Inc. – a provider to the green industry for both businesses and consumers. His work with Growzone was recognized by Dun and Bradstreet as one of the Top 201 "Business to Business" Exchanges for 2001.For many years Gus was the Chief Technical Officer and co-owner of WyomingNetwork, Inc. – a community based portal system for the state of Wyoming. Under his tenure, WyomingNetwork served over 100,000 Internet users daily and garnered national and international media attention for their accomplishments.Gus is responsible for and oversees the entire programming and technology components that run Xooma's day to day operations.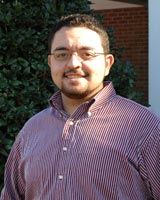 Erick Stinger
Erick Stinger, Distributor Relations Manager
Erick has been a valuable part of the Xooma Corporate Team since our very first day in business. Erick came to Xooma Worldwide with over 5 years of customer service experience with both Consumer Portfolio Services and Capital One (both international call centers) and was responsible for managing high profile accounts such as Mercury Finance and Capital One Visa.Erick has also trained and worked directly within almost every department at Xooma's World Headquarters. This broad base of experience provides him with a well-rounded perspective on the Company's daily operations which is vital to providing our Members with the highest levels of support. Erick is also one of our "in-house" bilingual representatives helping Xooma reach domestic and international Spanish-speaking communities.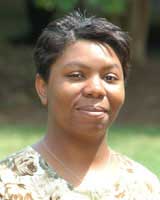 Genevra Wilson
Genevra Wilson, Distributor Services Manager
Genevra brings with her over 11 years of Customer Service experience to Xooma Worldwide. Having joined our corporate team in 2004, she has earned her way through several service and accounting roles within the company where she now heads up our Distributor Services Department. A Business Management graduate from the University of Phoenix, Genevra clearly understands the concept and application of teamwork and leadership as well as customer satisfaction and issue resolution. Genevra is also a member of the United States Navy Reserve Component.
Robert Blakely
Robert Blakely, Senior Marketing Representative
Robert has over 25 years experience in the customer service and sales field. He has not only managed at several well known companies his greatest passion is teaching others about proper hydration with our products.
Robert also has vast experience with online network marketing and offline direct marketing sales. He is currently a coach and mentor to several team oriented people that want to learn
corporate branding strategies for your over all business growth.