SCIENTIFIC ADVISORY BOARD
In support of our mission of "Changing the Health of a Generation,"  Xooma Worldwide has created a Scientific Advisory Board to assist the Company in product research and development along with educational support for its Members. The board is made up of four well-respected researchers/educators that were specially selected by Xooma's Corporate Team.
"We are proud to have such well-known, respected and experienced wellness experts on our Scientific Advisory Board," said Ron Howell, President & CEO of Xooma Worldwide. "These gentlemen represent over 100 years of combined knowledge and experience while also having a sincere passion for helping people enjoy more abundant health. They are a significant asset to our Company and its Members."
The Members of Xooma's Scientific Advisory Board will provide education and guidance on health related topics and proven nutritional applications for prevention and optimal health support.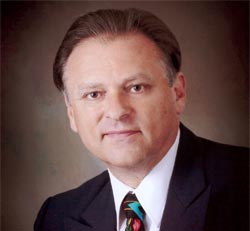 Dr. Michael Triglia, B.S., D.C.Dr. Michael A. Triglia has been in private practice for over 20 years. In addition to his work in chiropractic, he is a motivational speaker, an avid fitness enthusiast, and holds some of the highest degrees attainable in the field of martial arts.Dr. Triglia is also the President/Founder & CEO of the ISOROBIC Life Improvement Centers which specialize in helping people recover from physical injuries and obtain high levels of fitness using an exercise concept which was successfully used in the NASA space program. He is also a well-respected Member of International Chiropractic Association and the I.C.A. Sports and Fitness Council.As an International Wellness Coach, he continually strives to educate, evaluate, motivate, and activate children and adults to look better, feel better, and live longer.
| | |
| --- | --- |
| | Thomas Weber, N.C., CPT.Thomas "Tommie" Weber has been a Nutritional Advisor, Holistic Researcher, Life Coach, Child Health Advocate and educator of natural health alternatives for more than 30 years.  After surviving a severe childhood injury which mainstream medicine had no solution for, but healing anyway under the loving attention of two nurses' aids, Tommie was made uniquely aware of the body's capacity to heal itself.After college he directed his studies to natural remedies and eastern philosophies in the areas of exercise, physiology, and medicine based in prevention and wellness. Creating a balance between Eastern and Western medicine has helped fuel his passion to change the health of this and future generations.Father of six daughters, grandfather of eleven, host of his own radio show, celebrity guest on numerous television and radio shows, Tommie has spent years taking on the Health Challenges which women and children face. He's the author of the popular novel, Chasing Miracles, the creator of several screenplays and children's stories and is currently involved in development of a feature film and a documentary. Tommie has also spent thirty years in practice as a Shiatsu Massage Therapist, Tai Chi and Chi Gong Instructor and is three-time participant in the National Tri-Athalon Championships. |